Advanced therapies addressing root causes to help you & yours
Function • Feel • Sleep & Breathe Better!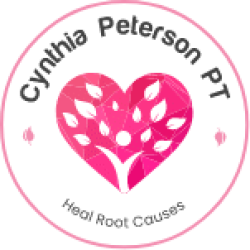 Text (385) 722-4555 is best, but you can also call or
Email CynthiaPetersonPT@gmail.com to schedule an appointment.
Fax available upon request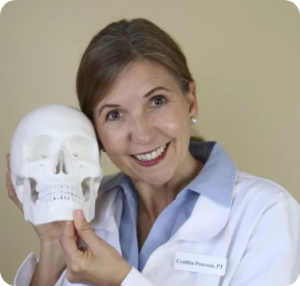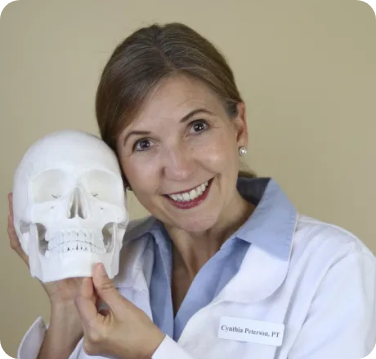 Save time & money as Cynthia has more than 30 years experience and is committed to helping you find and address the root causes of your pains and problems to help you enjoy better, faster, longer-lasting results.  
Receive multiple therapies in each visit. Physical therapy, Orofacial Myofunctional Therapy, Craniosacral therapy, Integrative & Buteyko Breathing therapist, & so much more.
Benefit from the healing power of skilled hands-on care. Cynthia is trained in many gentle but powerful manual and osteopathic techniques including craniosacral therapy, fascial & reflex release, dry needling, & has created an amazing cranial-orofacial technique for the jaws called "Mouth Magic".
What our clients are saying…
Breastfeeding, Latch Issues & Tongue Tie surgery "At 10 days old my baby was still struggling to latch and refused to nurse on one side even after a frenectomy.  After just the first session with Cynthia breastfeeding was a million times easier and my baby was so much more relaxed and happy!"
Jaw Problems and Headaches "I suffered from jaw pain and headaches for years and after only a few sessions with Cynthia and faithfully doing everything she asked I am 95% improved!"
Changed My Life "Cannot recommend Cynthia enough!! Her help has changed my life! My friends also love seeing her!! She is so knowledgeable and kind! Highly recommend!"
Back Molars Touch Again, Stronger & More Energy "I had trouble chewing and noticed my back molars no longer touched. I did not want surgery or an appliance and was given Cynthia's name. After working with Cynthia for several months I was able to chew, my molars now touch again and I feel better, stronger, have more energy and my oxygen levels are the best they have been in years."
Improved Sleep, Feeding, Weight Gain and Fussiness "Cynthia is wonderful. My baby daughter had difficulty latching effectively, had a weak suck, and slept terribly as a result. Cynthia was a huge help to us and we saw progress very quickly…She was kind, knowledgeable, and helped me learn exercises and things to do at home to help with my baby's feeding issues. Things have improved dramatically over just a couple of months and my previously fussy baby is now a delightful baby who eats and sleeps well. Thank you!"
Craniosacral, Sleep & Happy Baby "I can't praise Cynthia enough! I brought my premie to her for 3+months and she did so much to help my baby grow. When we started, baby was struggling to suck/nurse and had several problems. Her patient, fun, clever approach to cranial sacral work was fun for my baby…My child is now a great nurser, a good sleeper and a happy baby. Wish I could give her 10 stars!"
Improved Feeding & Fussiness after Traumatic Delivery "I just had my fourth baby and thought I knew what I was doing. Our first several months of my babies life she just screamed. Because of a traumatic delivery and feeding problems Cynthia was recommended to me. Cynthia has miracle hands and was able to work magic on my baby through exercises and teaching me. She is so sweet, kind, super knowledgeable and saved our sanity! I can't recommend her enough!"
A Few Ways Cynthia Can Help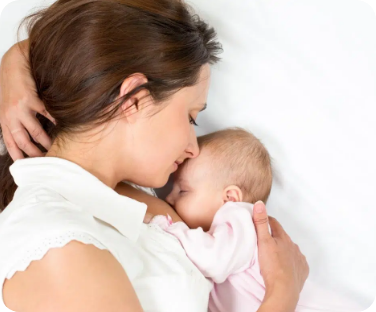 Babies & Breastfeeding
Birth & breastfeeding are natural, but sometimes stressful. Cynthia helps balance baby's body, breathing, optimize their nervous system & function to optimize their growth & development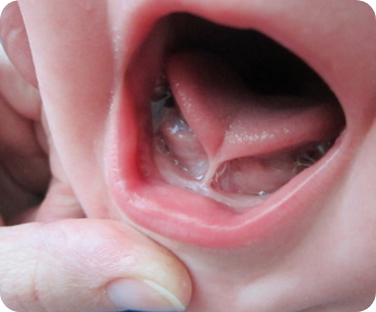 Tongue & Lip Tie Troubles
Cynthia has toned and trained tongues for >30 years & loves helping people avoid surgery when it is not necessary, and prepare & recover when it is needed for the best outcomes and long term results.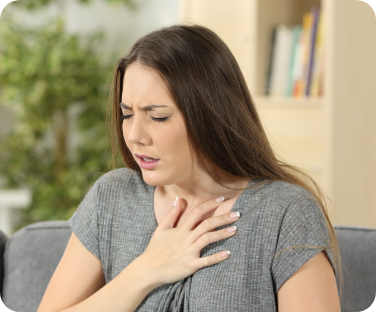 Breathing Issues
Learn mindful, relaxed, nasal-diaphragmatic breathing as well as how to reduce breath volume which can help calm and regulate the nervous system, improve anxiety, asthma.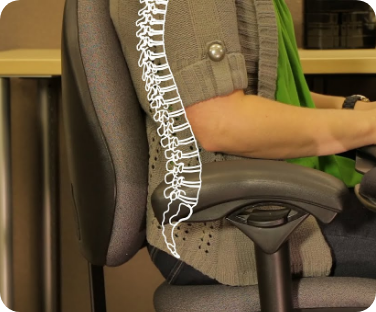 Posture & Ergonomics
Cynthia helps clients replace hurtful postures with ones that help them heal and feel better & build a stronger more balanced body that helps them function, feel & look better!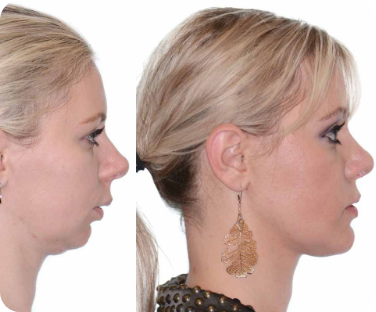 Headaches, Neck Pain & Jaw Problems (TMJ)
Finding and addressing the root causes of head, neck, and jaw pain can help you feel better faster and stay better longer.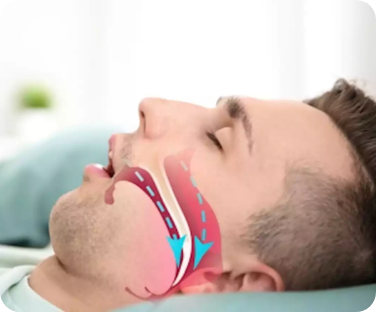 Snoring, Sleep & OSA
With orofacial myofunctional therapy, Cynthia can improve snoring, sleepiness, sleep apnea, and oxygen saturation by 50% in adults and 62% in children (measured by the apnea-hypopnea index AHI)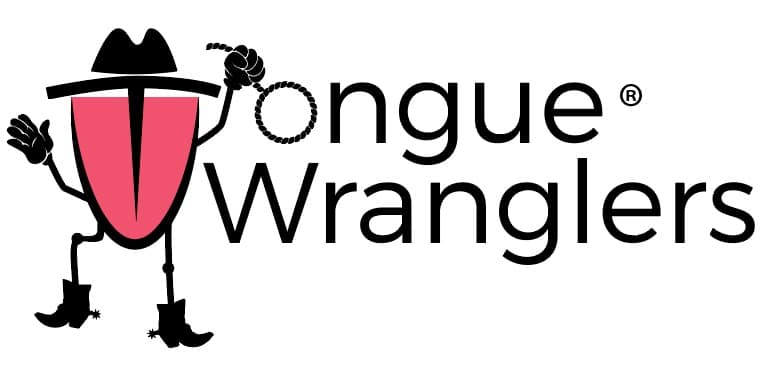 Mouth Magic
Is a gentle and powerful cranial-mandibular technique Cynthia created to:
Activate, integrate & optimize sensory and motor functions.
 
Mobilize gently the upper and lower jaw and associated structures improving  cranial-oral-facial alignment and function while creating positive connections.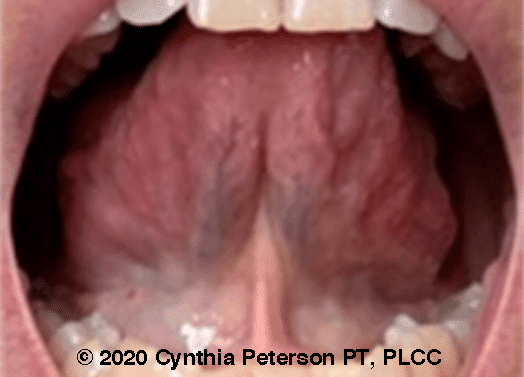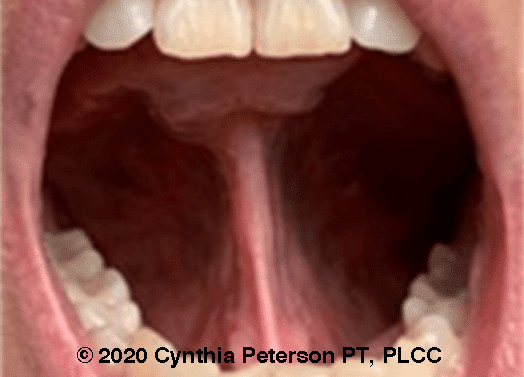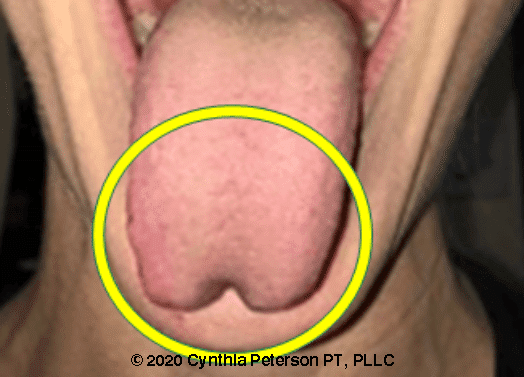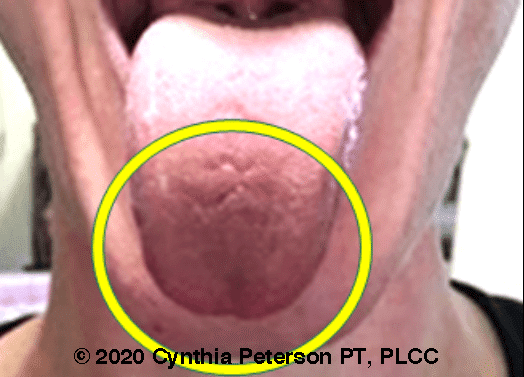 Tongue Wranglers
Sign-up for tutorials that empower patients, parents and pros how the tongue is "tied" or connected with the rest of the body. 
Learn to solve the tongue tie puzzle and uncover secrets to success, including some Mouth Magic.
Tongue Wranglers can also help you "round-up" your own team of Tongue Wrangler pros and products.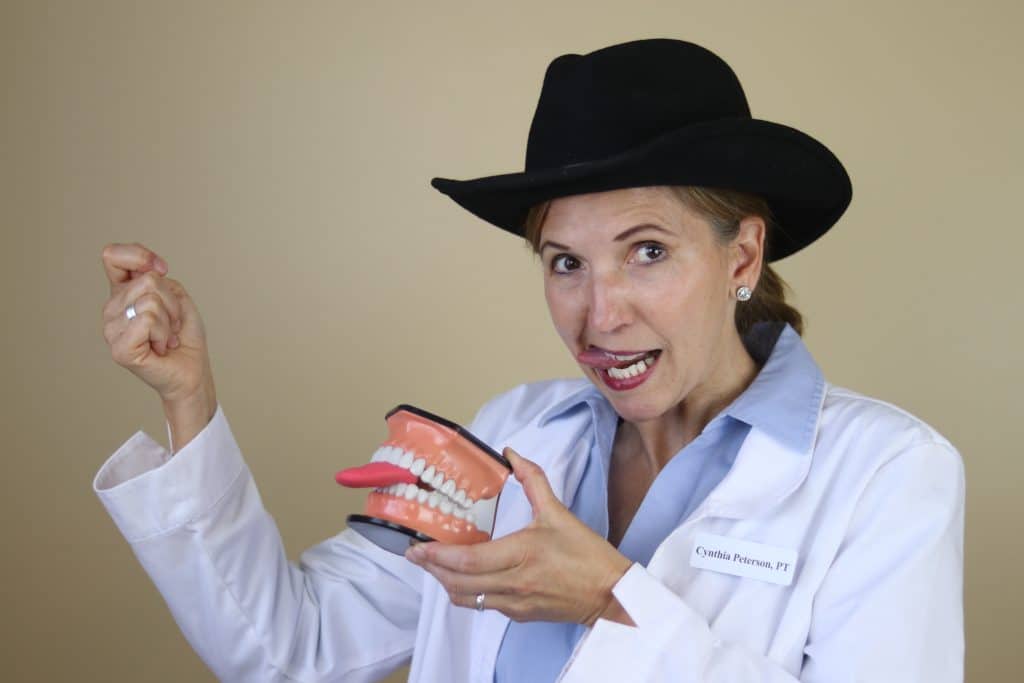 Images of amazing clients used with permission. Do not copy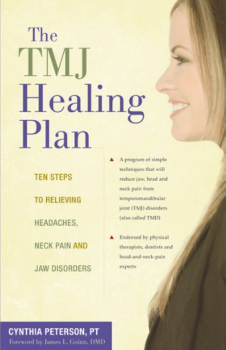 Treating Causes, Not Just Symptoms
Cynthia is so passionate about helping people find and address the root causes of their pains and problems, you might say…she wrote the book on it. The TMJ Healing Plan: Ten Steps to Relieving Headaches, Neck Pain and Jaw Disorders. Click to learn more about The TMJ Healing Plan.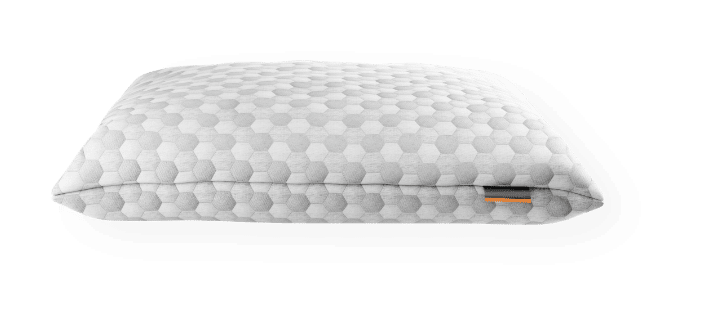 We are always looking for the best pillows and products. Click the "Shop Products" button to see some of Cynthia and her clients favorite products.